VIRTUAL Pancakes for a Purpose
In Partnership with Yours Truly in Hudson
We need your continued support! Due to COVID-19, this year's Pancakes for a Purpose event will go virtual, with pre-event sponsorships available and opportunities to give throughout Thanksgiving Day. Donors of $25.00 or more will receive a personal pancake breakfast courtesy of RPM International, in addition to a Yours Truly gift card courtesy of Yours Truly Restaurants. Join us this year from the comfort of your home!
Download Sponsor Form
Donate or Sponsor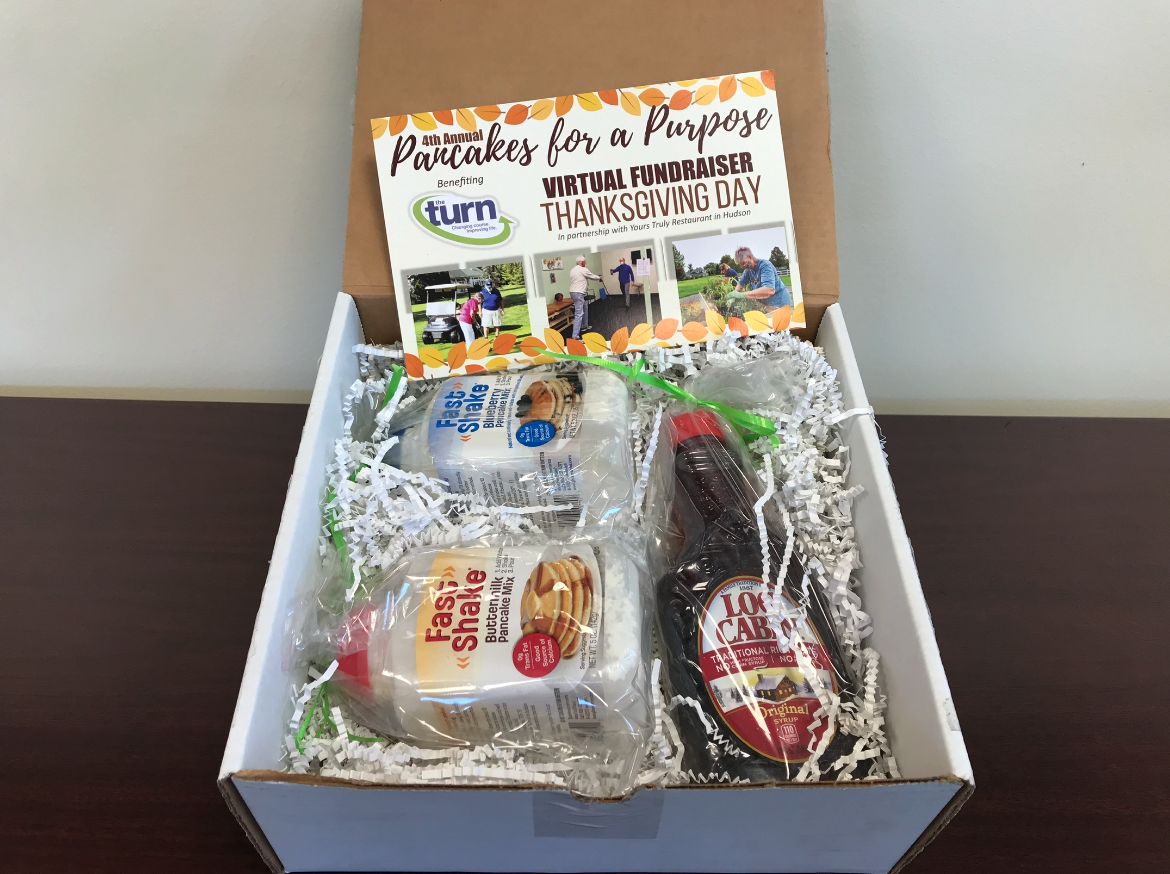 Support The Turn from the comfort of your own home. Gifts $25 and over will receive a boxed pancake breakfast and a gift card to Yours Truly Restaurants.
Virtual Pancakes for a Purpose
Date: Thanksgiving Day
Time: 7:30 – 11:30am
Location: The comfort of your own home!
A Special Thanks to Our Sponsors
PANCAKE SPONSORS
Kay & Marc Milkie
SAUSAGE SPONSORS
Don Brown
The Kaleal Family
Steve & Diane Parker

Gretchen Schuler
Tim & Carolynne Swanda
TABLE SPONSORS
A Friend of The Turn
Chuck & Bonnie Abbey
Richard Areddy
Dave Ballinger
The Butler Family
Jeff Camp
Jim Durr
Bill & Carolyn Fry
Don Kain
Bob & Alice Little
Maureen & Joe Moses
Herb Pawlitsch
Tom & Linda Pratt
Jim & Janet Roche
Richard & Linda Roskoph
Regal Financial
Rex Rowsey
Kristine & Robb Schulze
Timothy Ryan
Jeff & Maureen Sords
Elaine Telerico
Mark & Denise Telerico
Karen & Jeff Tigue
The Tonozzi Family
Towne Tavern