THURSDAY, JANUARY 30 6:30-9:30 p.m.
Topgolf (Independence, OH)
Be one of the first to experience the NEW Topgolf in Cleveland! The Turn, in partnership with the Northern Ohio Golf Association (NOGA), has reserved the entire third floor of the new Topgolf facility in Independence and invites friends and members to an exclusive private VIP experience. This is a great opportunity to experience the new Topgolf in Cleveland with friends and/or entertain clients.
Event is limited to 204 players.  Bays (booths) can be reserved with minimum registration of 6 players, with VIP booths available for groups of 12 (available on first come, first serve basis).  Singles, twosomes, threesomes, etc. are also encouraged to register and may request who they are paired with or be paired with other players of similar age and skill level.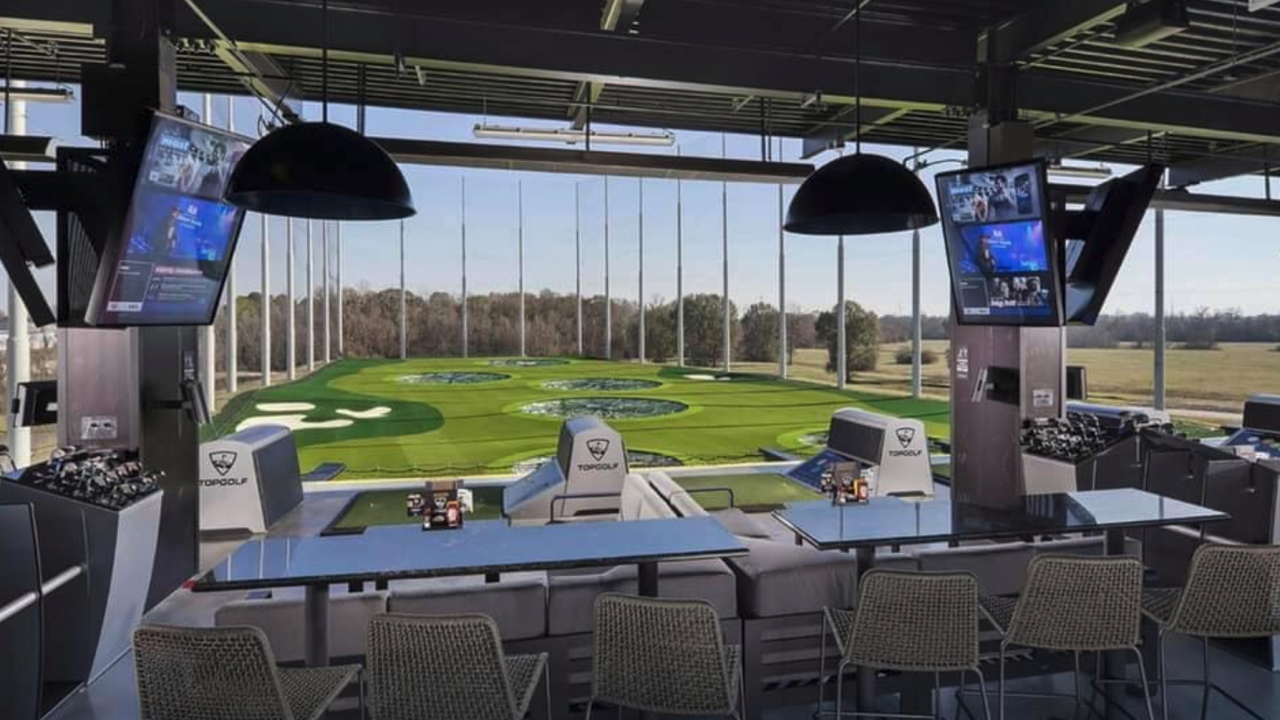 $75.00 per player ($89.00 value)
with proceeds benefiting The Turn

Includes:
– 3-hours of Topgolf game play including TopContender competition
– Private VIP access to Chairman's Suite (pictured below)
– "Italian Table" dinner buffet
– Bottomless soda, iced tea and water
– Cash bar
– Complimentary Topgolf Lifetime Membership ($5.00 value)
– Complimentary club rental
– Reserved bays for groups of 6 players
– Topgolf coaches on hand to assist players with game play
Hole-In-One Sponsor - $1000.00
Company name/logo displayed at designated Hole-In-One bay
Company name included in future promotions.
Company name mentioned during opening announcements and throughout event
Event Itinerary
6:15 pm: Registration
6:30 pm: Warmup
6:50 pm: Welcome Announcements, Game 1 (Topcontender Team)
8:00 pm: Game 2 (Topcontender Team)
9:00 pm: Tournament Concludes & Open Play
9:15 pm: Awards and Announcements
9:30 pm: Open Play Concludes
10:30 pm: Event Concludes
Bay (Booth) Sponsorship - $100.00
Company name/logo displayed on one booth at event
Company name/logo inclusion on event flyer distributed to players
Company name/logo displayed on televisions in Chairman's Suite
Prize Oppurtunities & Drawings
$10,000 Hole-In-One Challenge
3-Month Platinum Membership ($875 value)
A Platinum Membership includes unlimited play for up to six players during platinum hours and priority access to jump to the top of the wait list at any time at Topgolf — even during our most popular times.
– Access to one bay per visit and up to six players per bay
– Additional game play credit each month to use outside of Platinum Hours*
– 10% off food and non-alcoholic beverages
– 20% off private events (excluding food and beverage)
– Special two-bay Platinum event Flex Package
– Complimentary Lifetime Memberships for all Guests
– Premium Callaway Club upgrades
– $1,000 hole-in-one prize on the brown, blue, and white targets
– Membership honored at all comparable Topgolf venues