Your Weekly Newsletter from The Turn
Turn Member Call-In Socials
Our weekly phone socials will serve as a way for us to stay connected on days we would normally see each other.  The details of our phone socials are below, we hope you will join us:
Mondays at 11:00
This call is open to any member or volunteer from MONDAY CLINICS
Tuesdays at 11:00
This call is open to any member or volunteer from TUESDAY CLINICS
Wednesdays at 11:00
This call is open to any member or volunteer from WEDNESDAY CLINICS
To join a phone social on your clinic day, please dial the number below.  You will then be prompted to put in the ROOM NUMBER (listed below) followed by the # sign.
Call-in numbers
Call in # 888-585-9008
Conference room # 709-891-835
After about 30 seconds you will join the group.
Once in the meeting please let us know that you are on the call.
We will then ask everyone to MUTE their phone until their turn, otherwise the background noise with that many people can get overwhelming.
Play the video above for a message from Fitness Coordinator, Gina Babinec PT.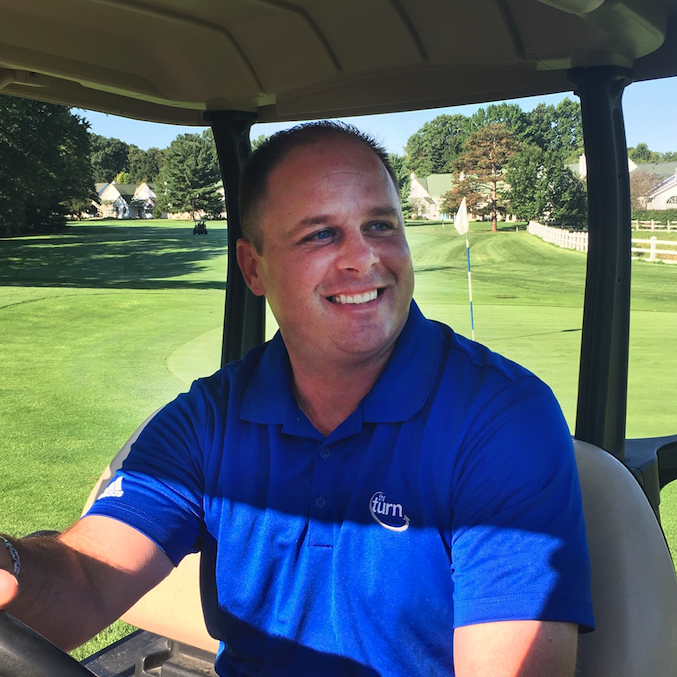 I hope this third installment of The Turn newsletter finds all of you safe and well. 
As we continue to be proactive about the safety of our program members, all in-person programming for The Turn is cancelled through April 30, 2020. 
We will continue to provide creative ways to stay in touch including our newest initiative, phone socials. These calls are a great opportunity for members, staff, and volunteers to check-in with each other on a weekly basis, hear each other's voices and find out what everyone is up to. The phone socials began last Monday and they were an absolute highlight of my week. Our discussion topic for this week's phone social is a letting the group know something nice that someone has done for you in the past week. Thank you to all those who called in and I encourage those who did not to give the phone social a try this week. All the details are at jointheturn.org. 
I am very happy to announce that we have brought back Yoga at The Turn in the form of a video from our yoga instructor, Judith Eugene. My challenge to each and every one of you is to watch this video to get a chance to meet Judith and learn what yoga is all about. I believe in the benefits that yoga provides and one of our goals is to expand yoga programming at The Turn. This video is a great opportunity for all of you, please take it. Take care of yourself this week, watch the yoga video and I look forward to speaking with you during the phone socials!
Watch your emails this week for a link to Judith's yoga session!
 Golf Yoga!
 Trevor, Erin and I build our lesson plans based on the education that earned us our titles, experience, research, on-going discussion with colleagues and continuing education seminars. We really don't make this stuff up!! We want to offer our members the same training as the pros. 
Golf fitness focuses on balance, flexibility/mobility, stability, coordination, strength and endurance. Sound familiar? Guess what Turn extracurricular activity targets all these areas and more. Golf Yoga. 
Yoga is a blend of balance, strength/endurance (stability) and flexibility (mobility). Sound familiar again? Yoga finely tunes your body, and when the body is finely tuned, better golf is easily achievable. Golf also requires you to focus your attention and relax when addressing the ball. The word "meditation" sends people running, but it's just a combination of breathing, focusing and relaxing. All you need to do is open Golf Digest, Golf Magazine, or the Titlist Performance Institute web site to learn that they all tout the benefits of yoga. More and more pros are making it a part of their training, so shouldn't we offer it to our members? We do! 
We will send a separate email with the link. You'll meet Judith Eugene, The Turn's golf yoga instructor. She'll take you through a chair yoga class. Oh, and don't worry, she specializes in working with individuals with physical disabilities. If you haven't taken advantage of the Yoga program, see what you've been missing! Nothing but the best for our members!!!
Great Opportunities on the Way!
 I hope everyone is well and staying out of trouble! Three weeks will get you a little stir crazy! The weather is improving so we can go for a walk, get some fresh air and lift our spirits! 
In the meantime, the yoga video Judith is offering is a great way to calm the anxiety most of us are feeling right now. Another thing I like about the video is it's an opportunity for those who thought about trying yoga but were not comfortable going to a class or your schedule would not permit. Personally, I enjoy the balance, flexibility, and relaxation yoga gives me. I hope everyone will try it at least once! 
Yoga classes with Judith will be back on Thursdays when we are back to regular program. We offer Stand Yoga at 9:00 and Chair Yoga at 10:00. Attendance is limited so you will need to sign up. 
Last, but not least, please check out the PDF printable version of the newsletter for more information about what is happening at The Turn.
Have any exciting news to share with The Turn community? Email Erin at ecraig@jointheturn.org and we'll get it in next week's newsletter!
Like us on Facebook at facebook.com/jointheturn